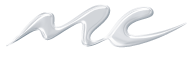 Senior Manager, Digital Marketing

July 30, 2010 - January 20, 2011
Location:
New York, NY
Benefits:
Please see benefits page.
Employment Type:
Full Time
Department:
Marketing
Description:
Develop online marketing and social media strategy for Music Choice brand and associated content. Work with development teams to define feature set for digital products and mobile apps. Manage best user experience for digital and mobile products. Lead development and execution of online and mobile marketing tactics to drive traffic to and engage consumers with TV, digital and mobile products
Duties:
• Develop social media strategy, maintain social network brand pages, and execute programs to build and grow communities
• Act as primary marketing point, working with IT, Creative and Business teams, for online and mobile product development and upgrades
• Work with MSO partners to ensure Music Choice brand is accurately presented on all 3rd party online and mobile content delivery systems
• Lead creation, execution and analysis of digital marketing and email campaigns to create awareness and drive usage of Music Choice VOD, Music Channels, website, widgets and apps
• Identify and negotiate 3rd party partnerships and manage 3rd party vendor relationships with digital marketing agencies
• Ensure Music Choice website and all digital marketing assets are fully search optimized
• Monitor competitive landscape to identify and pursue emerging technologies, tools and platforms for marketing opportunities

Qualifications:
• 6+ years online marketing experience required. Experience with a digital agency, target-right TV network, leading brand or web company preferred
• Expert in web best practices and understanding of user experience for web and mobile
• Experience in email marketing, Search Engine Marketing and Search Engine Optimization
• Ability to work with content management systems and experience with scheduling/trafficking tools
• Knowledge of web analytics tools, ability to define goals and track metrics
• Comfortable working in fast paced, fluid environment
• Experience with brands focused on the 12-24 demo preferred




This job is no longer active. Please click here to see current job listings.