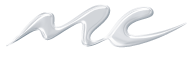 Junior Multimedia Designer

October 01, 2013 - January 31, 2014
Location:
New York, NY
Employment Type:
Full Time
Department:
Creative Services
Description:
This position will design visual packages for use in production, marketing, and sales support assignments.
Duties:
• Generate designs for new original content, promos, and sales support for on-air, web, mobile, and print media.
• Execute promotional and presentation materials for Marketing and Ad Sales.
• Maintain brand guidelines while meeting project deadlines and objectives to ensure quality delivery of assets.


Qualifications:
• Bachelors Degree in Communication Arts, Graphic Design, Computer Animation. (or related field)
• Minimum 2 years professional experience as a Graphic Designer.
• Minimum 5 years training and working with: PhotoShop, Illustrator, After Effects and PowerPoint.
• Knowledge of NTSC guidelines.

Qualified individuals are encouraged to apply.

Music Choice offers a competitive salary and benefits package!

****PLEASE SUBMIT COVER LETTER AND RESUME****

**You must include your cover letter as an additional page of the same document as your resume when uploading to your application.**

EOE



This job is no longer active. Please click here to see current job listings.