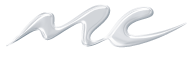 Editorial Assistant, Bilingual (Spanish/English)

February 25, 2014 - March 31, 2014
Location:
New York, NY
Employment Type:
Full Time
Department:
Product Content
Description:
This position will be responsible for writing and editing content for our multi-platform entities in a range of voices and styles for a variety of projects and formats, including translations for Spanish language copy and social media/commenting needs.
Duties:
• Research, write, and fact check compelling, clear, relevant content that speaks to the core Music Choice audience across multi-platforms, including fact-checking all artist facts that contain Spanish language content sources.
• Write and translate copy for Hispanic market initiatives including, multicultural messaging for MVPD's (multichannel video programming distributors) and artist initiatives requiring Hispanic content for Programming and Marketing.
• Approve and edit user comments and user-submitted photos/video including any Spanish language social media/commenting posts for broadcast/web.
• Coordinate with editorial team to fully understand the "feel" and language of each music channel and show.

Qualifications:
• Bachelor's degree in Journalism, Communications or related field preferred.
• Experience as a writer for web and/or print magazines, especially those with a music focus, or multimedia experience a plus.
• Strong writing abilities in both English and Spanish
• Proficiency in Microsoft Office and other computer applications commonly used in business environments.

*This is an entry-level position that offers the chance to learn the music broadcasting industry from the ground up. We are looking for a candidate who combines excellent writing and research skills with a sense of fun and humor. Must be organized and able to write within tight deadlines. If you have magazine clips, record reviews, blog posts, or other evidence of your writing genius, then please send them. Knowledge of youth culture and pop music genres is a must!

This position requires a 4-day, 40-hour workweek. Weekly schedule is flexible, but candidates must be available to work one day on a weekend (Sun – Wed or Wed – Sat schedule).

Qualified individuals are encouraged to apply.

***PLEASE SUBMIT COVER LETTER AND RESUME***

**Please note that your cover letter must be included as an additional page of the same document as your resume when uploading to your application.**

EOE



This job is no longer active. Please click here to see current job listings.