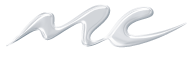 Associate Interactive Video Producer

April 23, 2013 - June 30, 2013
Location:
New York, NY
Employment Type:
Full Time
Department:
Production
Description:
This position is responsible for overseeing all aspects of content development for Music Choice's 24/7 interactive network. This position will initially be freelance with the possibility of a transition to permanent.
Duties:
• Conceptualize and pitch innovative show concepts in line with the network's brand and demographic.
• Work with Creative to create look and feel for shows. Write scripts, cast voiceover talent, produce and edit show intros and/or segments.
• Serve as the creative and technical liaison throughout the show development process. Create detailed show "bibles" that include treatment, technical specs, and a rundown to serve as a guideline for the Engineering team.
• Coordinate the efforts of multiple internal teams, including the Creative, Marketing, Programming and Engineering departments to ensure a smooth development process, and to develop shows in a timely and efficient manner.

Qualifications:
• 1+ year of experience working with interactive platforms such as web, mobile and/ or apps.
• 2+ years in a project management role, producing and/or creating strategic interactive solutions.
• Genuine interest in new technology.
• Excellent verbal, written, resource planning, scheduling, and presentation skills.
• Bachelor's Degree in Communications field.

Qualified individuals are encouraged to apply.

****PLEASE SUBMIT COVER LETTER AND RESUME****

**You must include the cover letter as an additional page of the same document as your resume when uploading to your application.**

EOE



This job is no longer active. Please click here to see current job listings.