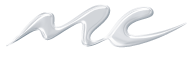 Punjabi Programming Consultant

April 22, 2013 - August 31, 2013
Location:
New York, NY
Employment Type:
Part Time
Department:
Programming
Description:
This position will support Music Choice's music channel lineups on multiple platforms through the defined programming strategy and programming processes set for the department.
Duties:
• Supply the programming team with all essential songs for the format; currents and golds on a routine basis
• Assign all appropriate rotation categories and codes as defined by the programming team
• Be the liaison between the programming team and all appropriate record label reps

Qualifications:
• MUST have had previous experience with the Punjabi format
• Computer literate (adaptive to new programs/software, familiarity with Microsoft Office)
• Knowledge of music programming and music industry
• Extensive knowledge of assigned format
• Knowledge of Music Master program preferred; ability to build channel formats and refine as necessary
• BA preferred

Qualified individuals are encouraged to apply.

Music Choice offers a competitive salary.
****PLEASE SUBMIT COVER LETTER AND RESUME****

**Please note that your cover letter must be included as an additional page of the same document as your resume when uploading to your application.**

EOE



This job is no longer active. Please click here to see current job listings.