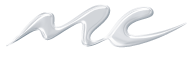 Graphic Design Assistant

April 22, 2013 - May 31, 2013
Location:
New York, NY
Employment Type:
Full Time
Department:
Creative Services
Description:
This position will be responsible for day-to-day graphics support, including any marketing and ad sales materials, as well as assisting in production and promo support, including (but not limited to) show, brand campaign, stunt and monthly promo graphics.
Duties:
• Support Motion Designers to market all SWRV shows and products such as U&A across our nationwide services.
• Partner with marketing team to conceptualize, develop and maintain innovative graphics for new marketing materials across all platforms.
• Establish and maintain processes and schedules to ensure the secure development and timely delivery of quality assets.


Qualifications:
• Bachelors Degree in Graphic Design or Computer Animation (or related field)
• Strong design typography skills.
• Proficient in Photoshop and Illustrator.
• After Effects a plus.
• Cinema 4D, Final Cut Pro huge pluses.

We are seeking someone that is looking to utilize their skills in the entertainment industry. You're visually inventive, organized and motivated, with great design sense. You thrive under pressure and are also comfortable taking direction or working alone. You're very comfortable with Adobe Photoshop, Illustrator and are even inclined to soon animate using After Effects. You have excellent communication skills and can compose yourself around celebrities.

Qualified individuals are encouraged to apply.

**This position is a full time, paid position. You must be able to work on site in NYC. No telecommuting!!! Medical benefit offered!**

***PLEASE SUBMIT COVER LETTER, WORK SAMPLES AND RESUME***

**Please note that your cover letter and work samples must be included as additional pages of the same document as your resume when uploading to your application.**

EOE





This job is no longer active. Please click here to see current job listings.