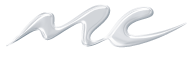 Freelance Vizrt Designer

March 27, 2013 - July 31, 2013
Location:
New York, NY
Employment Type:
Other
Department:
Creative Services
Description:
We currently have an opening in our New York office for Freelance Vizrt Designer.

This position will design and implement motion graphics for use in live broadcast graphics using Vizrt. No telecommuting.

Duties:
• Animate all elements while staying true to functionality.
• Establish and maintain processes and schedules to ensure the secure development and timely delivery of quality assets.


Qualifications:
• Bachelors Degree in Graphic Design or Computer Animation (or related field)
• Minimum 2 years experience as a Vizrt designer for broadcast.
• Ability to work quickly in Vizrt

Qualified individuals are encouraged to apply.

****PLEASE SUBMIT DEMO REEL, COVER LETTER AND RESUME****

**You must include the cover letter and link to demo reel as an additional page of the same document as your resume when uploading to your application.**

EOE



This job is no longer active. Please click here to see current job listings.