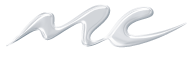 Media Analyst

February 22, 2013 - May 31, 2013
Location:
New York, NY
Employment Type:
Full Time
Department:
Marketing
Description:
This position will be responsible for the development and management of a media planning and tracking system for all MC media and off channel assets that allows the company to maximize media allocations across marketing initiatives and evaluate ROI on MC marketing campaigns.

Duties:
• Develop and manage tracking system for all MC media including Video on Demand, Music Channel panels and web banners, and social media
• Manage on-channel media allocations for all MC marketing initiatives
• Work with trafficking team to manage weekly Video on Demand media assignments and deliver all relevant promos, asset identification information and other related data
• Analyze all MC marketing campaigns and prepare recap reports including on and off-channel media vehicles used, estimated impressions, actual impressions, value and ROI.
• Work with Senior Manager on off-channel media inventory allocation


Qualifications:
• 1 – 2 years in sales planning at an ad agency or network.
• Proficiency in PC software programs (Word, Excel, Power Point).
• Highly organized with strong attention to detail and follow through.
• Self-motivated, good writing skills
• Outgoing, enthusiastic personality, and a "can-do" attitude.
• Bachelor's Degree preferred.

Qualified individuals are encouraged to apply.

****PLEASE SUBMIT COVER LETTER AND RESUME****

**Please note that your cover letter must be included as an additional page of the same document as your resume when uploading to your application.**

EOE



This job is no longer active. Please click here to see current job listings.