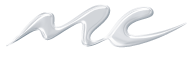 Marketing Coordinator

February 22, 2013 - May 31, 2013
Location:
New York, NY
Employment Type:
Full Time
Department:
Marketing
Description:
This position will be responsible for supporting the team in the promotion of all our platforms.
Duties:
- Coordinate and execute marketing's inventory (stings, overlays, interstitials, LADI panels), in conjunction with Ad Sales, on all platforms (including music channels, LADI, Broadband, Basic VOD and SWRV).
- Support Marketing Managers by monitoring and analyzing ShowOff, music video and Original usage reports and key metrics, by creating timely status and post-analysis summaries.
- Project manage back-end traffic systems, i.e., MCS, Traffic Manager and maintain/make recommendations for system enhancements.
- Collaborate with PR Manager to execute joint Marketing and Media Outreach Campaign through building label relationships to promote both Music Choice's Originals, Video Premieres and Video Milestones.



Qualifications:
- 1 - 3 years Brand Marketing and/or Promotions experience
- Excellent communication and project management skills
- Highly organized, collaborative and critical thinker
- Self-motivated, good writing skills and the ability to positively influence people internally and externally
- Outgoing, enthusiastic personality, and a "can-do" attitude.

Qualified individuals are encouraged to apply.

Music Choice offers a competitive salary and benefits package!

****PLEASE SUBMIT COVER LETTER AND RESUME****

**Please note that your cover letter must be included as an additional page of the same document as your resume when uploading to your application.**

EOE



This job is no longer active. Please click here to see current job listings.