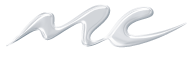 Junior Promo Producer

April 23, 2013 - June 30, 2013
Location:
New York, NY
Employment Type:
Full Time
Department:
Production
Description:
This position will produce, write, and edit compelling promos that appeal to the savvy teens and 20's music television audience.

Duties:
• Write scripts, ensuring that content is entertaining, informative and meets all defined project goals
• Produce and edit promos from concept to final delivery
• Provide edit support - this will include managing media, archiving promos, conforming/ exporting using various formats, uploading to websites and ftp sites, creating deliverables as well as quality control.

Qualifications:
• Bachelor Degree in Video production or Visual Arts (or related field)
• Minimum 2 years experience in a post-production environment preferably in creative services or promo-production
• Excellent script writing skills
• Working knowledge of Final Cut Studio

Qualified individuals are encouraged to apply.

Music Choice offers a competitive salary and benefits package!

****PLEASE SUBMIT COVER LETTER, RESUME, AND REEL****

**COVER LETTER AND LINK TO REEL SHOULD BE INCLUDED AS PART OF RESUME DOCUMENT WHEN UPLOADING TO APPLICATION**

EOE



This job is no longer active. Please click here to see current job listings.