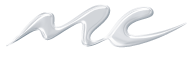 Manager/Sr Programmer, SWRV Programming

February 22, 2013 - March 31, 2013
Location:
New York, NY
Employment Type:
Full Time
Department:
Programming
Description:
This position will manage the day to day programming process of SWRV. Duties include implementing Music Choice's programming strategy, analysis of usage data and driving viewership and interactivity of the Video Network
Duties:
• Programming and music scheduling of all content on the network. Insure that weekly music rotations, new videos and related content are up to date and aligned with the Programming Philosophy, Legal Guidelines, and technical specifications of the network
• Analysis of music research and usage data to help develop and enhance the daily programming of the network to include; development of time spent listening, unique audience, and interactivity.
• Development and creation of them based content related to music programming and interactive elements across the network
• Work effectively across department like Operations, Content, and Marketing on project teams as assigned to insure the broadcast integrity and relevance of the network


Qualifications:
• B.A. or equivalent experience
• 3+ years experience in music video and or radio programming
• Selector experience
• Creative problem solver
• Detail and deadline oriented with the skill to juggle multiple tasks and prioritize work assignments.
• Bright, innovative thinker with a broad range of experience in the entertainment industries and pop culture.
• A flexible mindset that thrives in and enjoys the challenges of rapid change.
• Excellent communication skills
• Solid knowledge of various music formats including pop, rock & urban
• Computer literate, ability to use various database platforms

Qualified individuals are encouraged to apply.

****PLEASE SUBMIT COVER LETTER AND RESUME****

**Please note that your cover letter must be included as an additional page of the same document as your resume when uploading to your application.**

EOE




This job is no longer active. Please click here to see current job listings.